Karma Class
Sound Healing: An Introductory Discussion and Practice
Saturday, February 13th, 1 pm ET

*100% of the proceeds will be donated to UNCF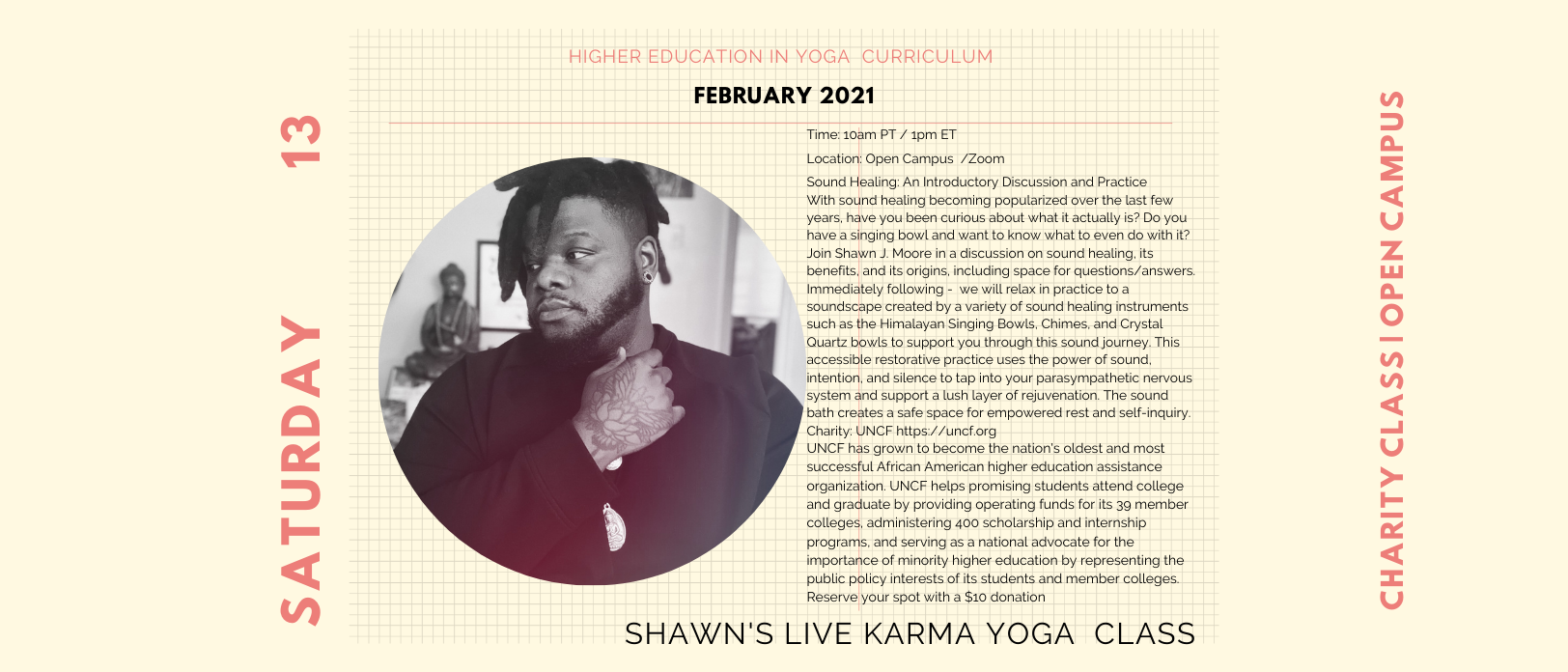 With sound healing becoming popularized over the last few years, have you been curious about what it actually is? Do you have a singing bowl and want to know what to even do with it? Join Shawn J. Moore in a discussion on sound healing, its benefits, and its origins, including space for questions/answers.
Immediately following - we will relax in practice to a soundscape created by a variety of sound healing instruments such as the Himalayan Singing Bowls, Chimes, and Crystal Quartz bowls to support you through this sound journey.
This accessible restorative practice uses the power of sound, intention, and silence to tap into your parasympathetic nervous system and support a lush layer of rejuvenation. The sound bath creates a safe space for empowered rest and self-inquiry.
Charity: UNCF https://uncf.org
UNCF has grown to become the nation's oldest and most successful African American higher education assistance organization. UNCF helps promising students attend college and graduate by providing operating funds for its 39 member colleges, administering 400 scholarship and internship programs, and serving as a national advocate for the importance of minority higher education by representing the public policy interests of its students and member colleges.
Reserve your spot with a $10 donation